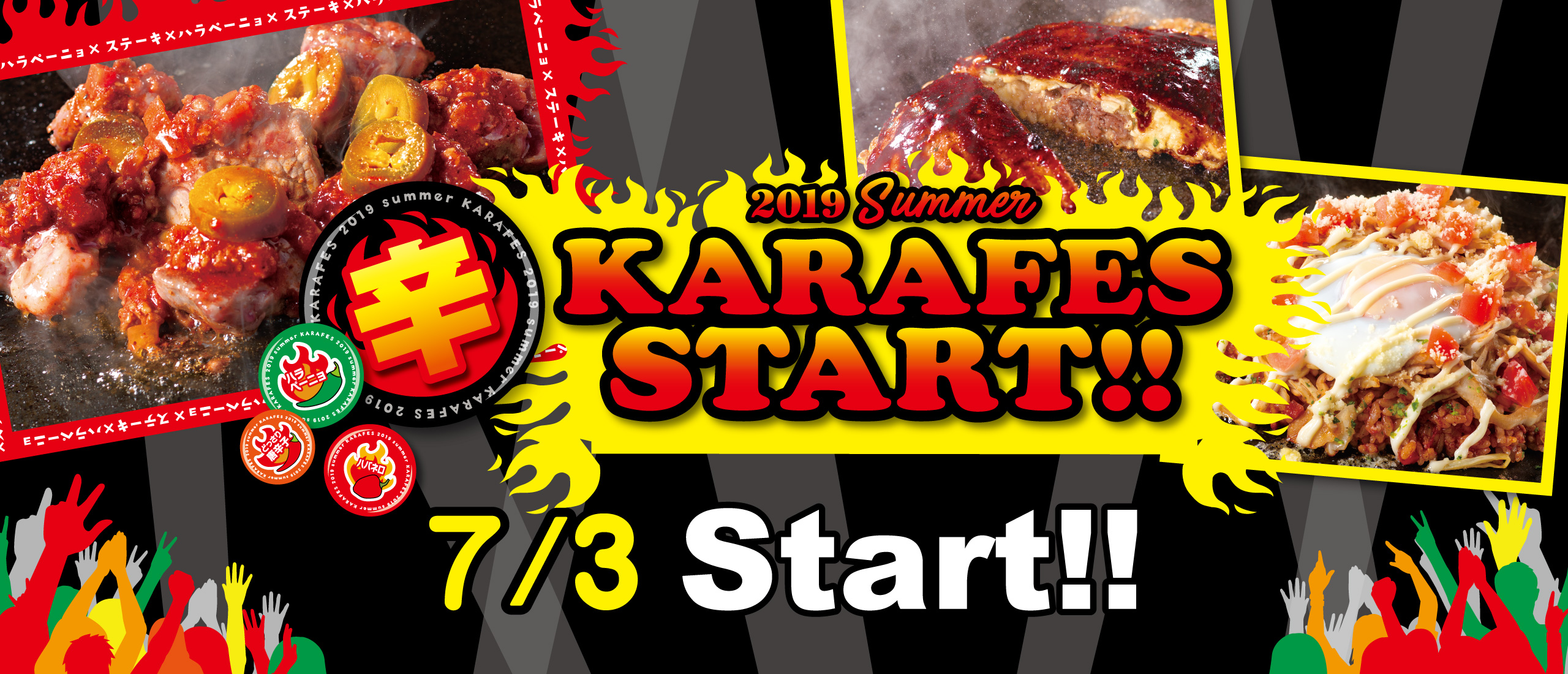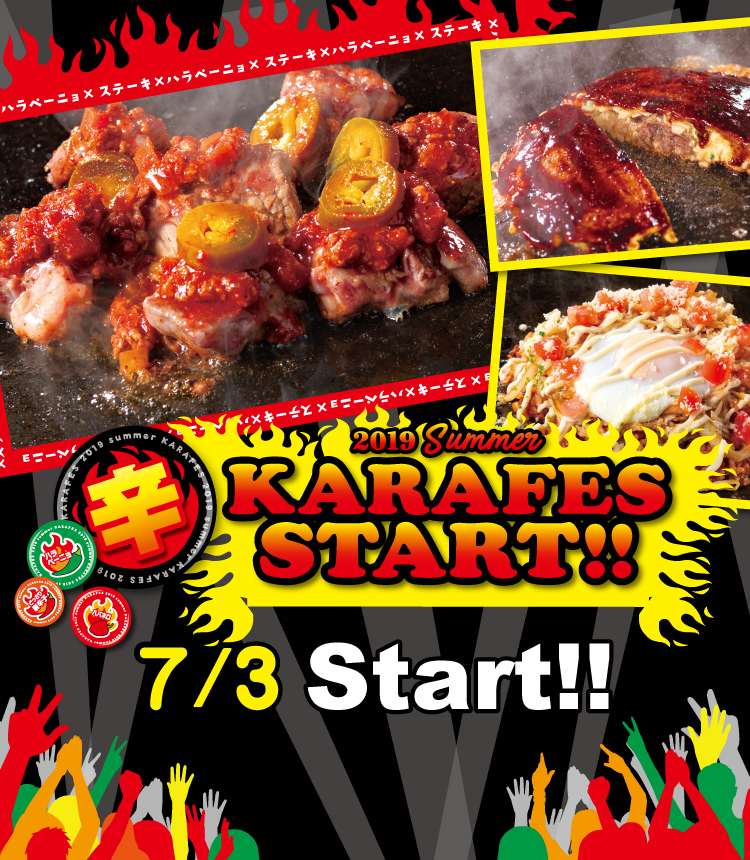 Summer KARA fes
Campaign period 2019/7/3-2019/9/30
Mexican jalapeno pepper steak ¥970
Steak served with plenty of Mexican meat sauce containing jalapeno pepper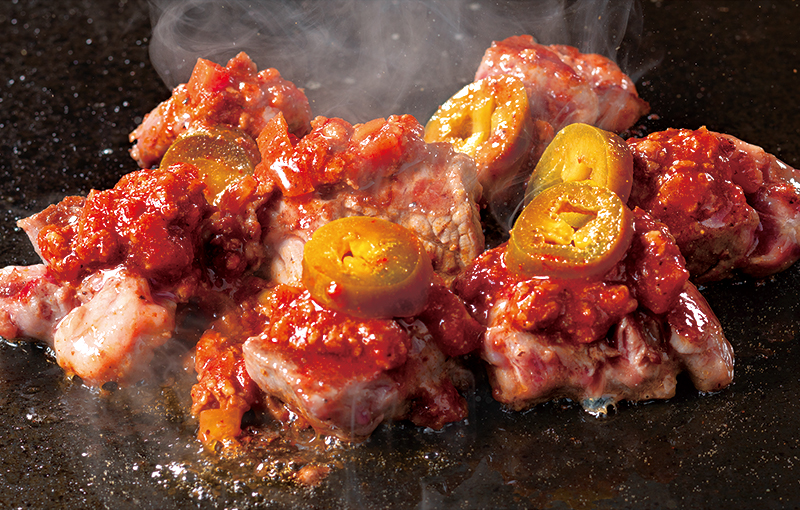 Ultra-spicy and juicy pork okonomiyaki ¥862
Plenty of meat both on the outside and inside the okonomiyaki! Finished with Habanero pepper sauce to make it extra spicy!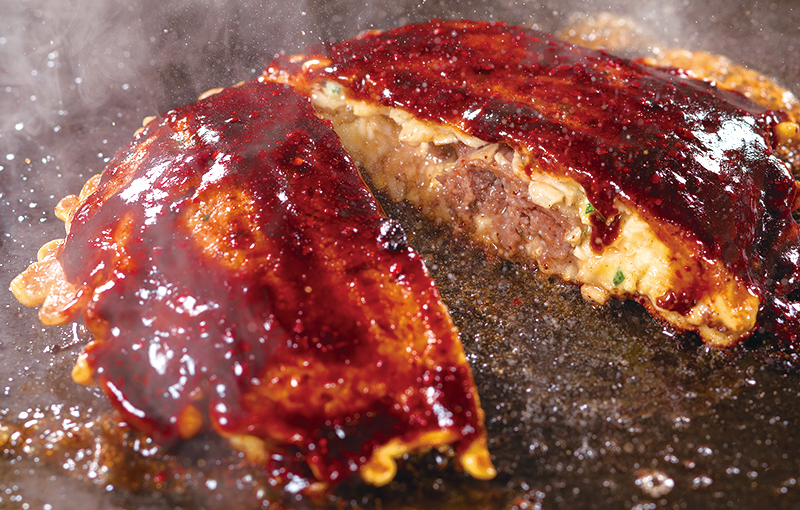 Delicious and spicy grilled taco filling and rice ¥862
Dohtonbori-style taco filling eaten with cabbage cooked with spicy Mexican meat sauce and okomoniyaki sauce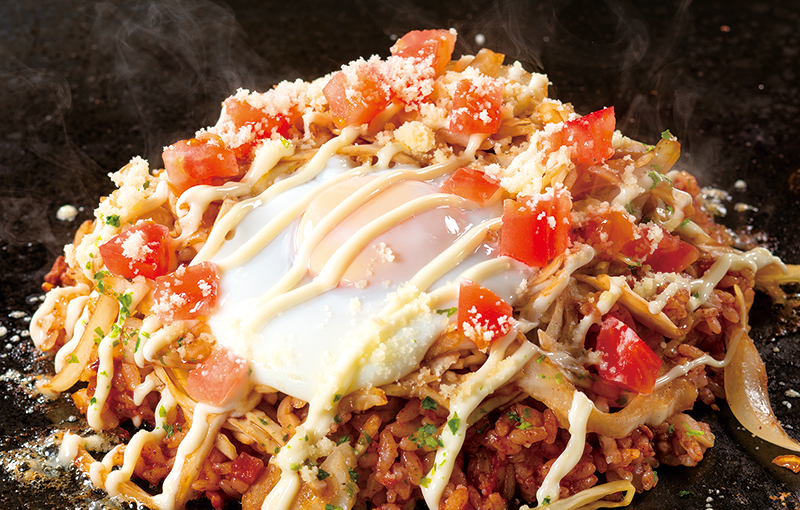 BIG super-hot chorizo 2pc ¥700
You will become addicted to the exciting spiciness!