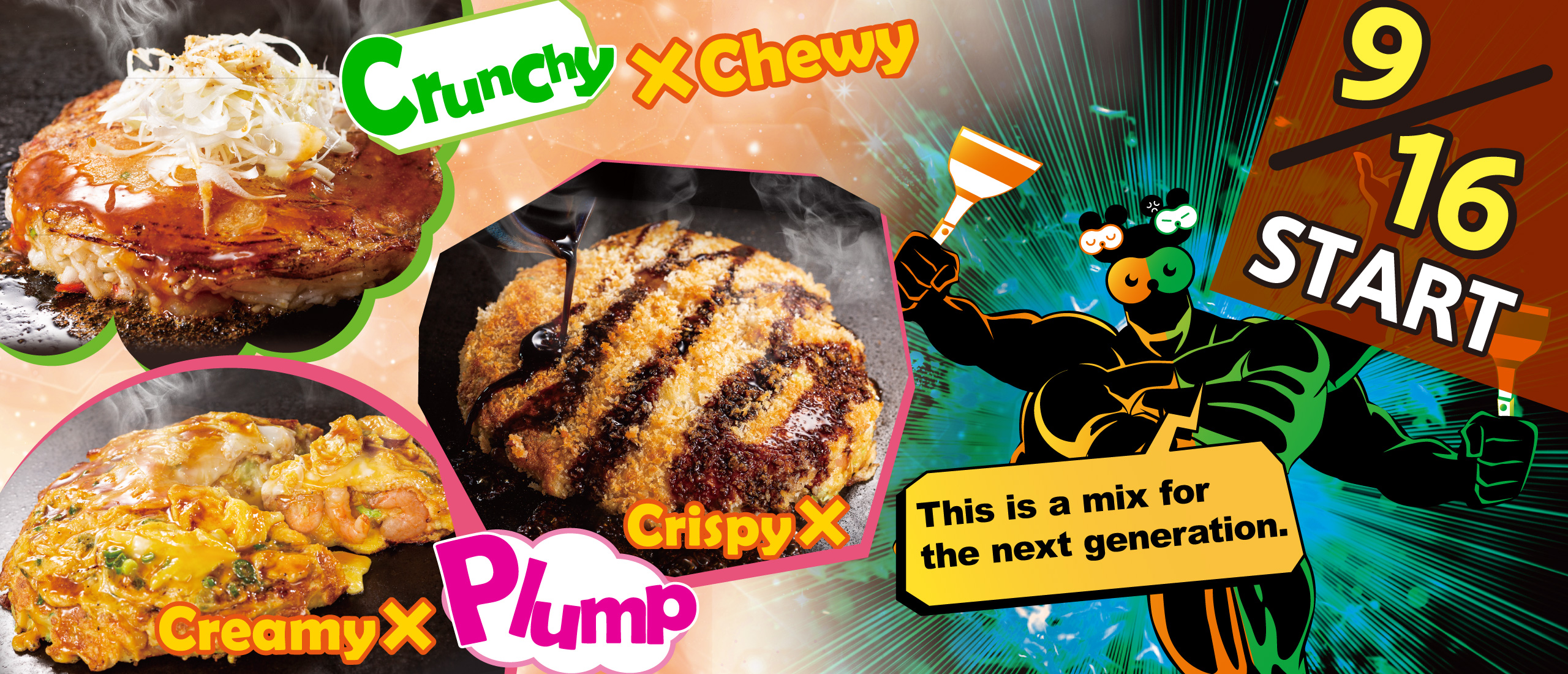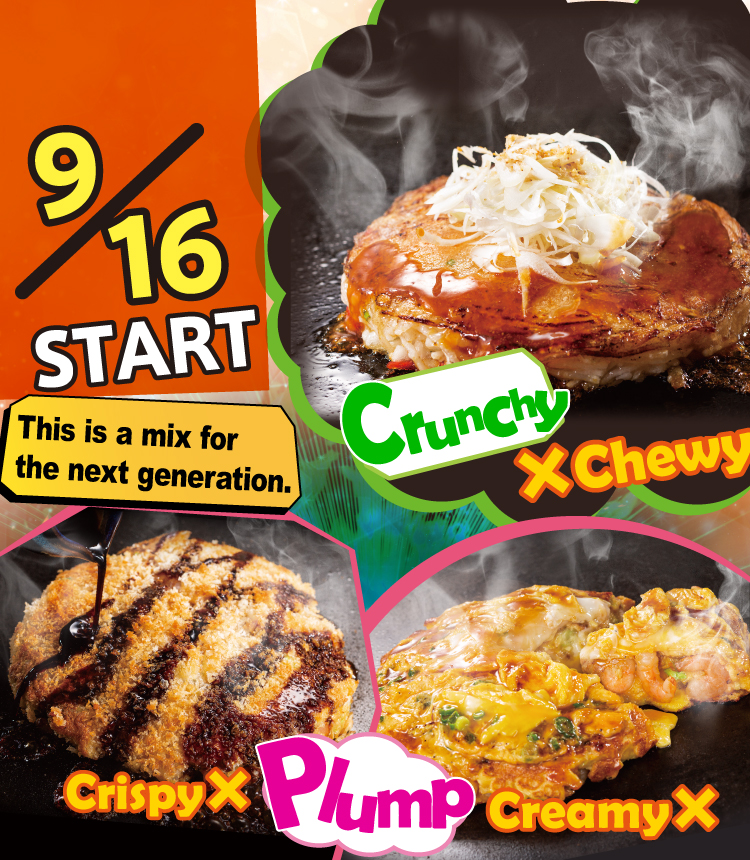 This is a mix for the next generation.
Campaign period 2020/09/16-2020/12/1
Crunchy & Chewy Mix Okonomiyaki ¥988
The batter is turnip cake!? A completely new texture that's well worth a try!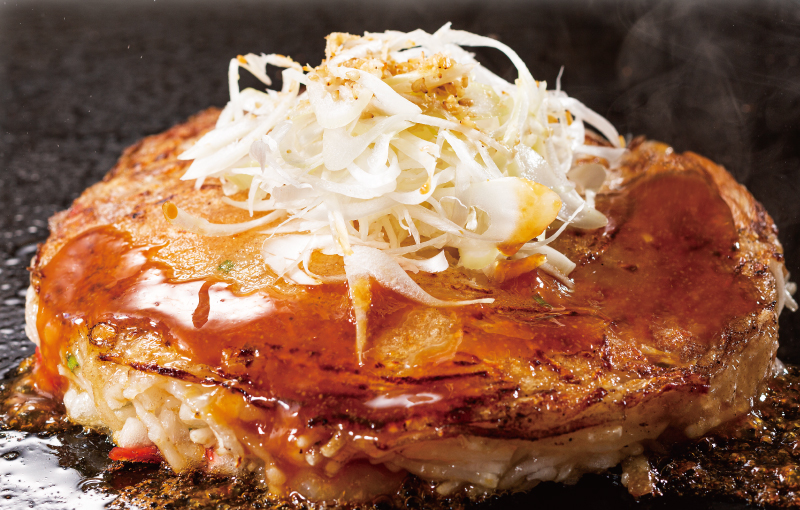 Crispy & Plump Mix Okonomiyaki ¥878
A crispy croquette? No, it's not. Don't worry, it's definitely okonomiyaki!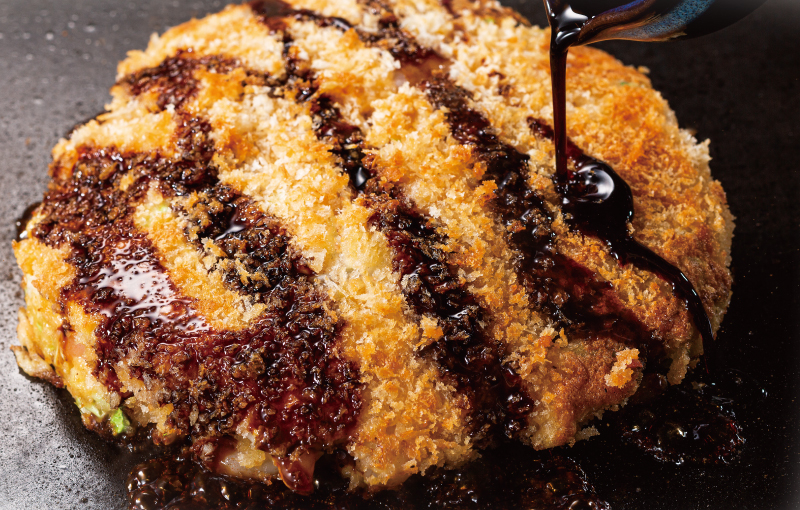 Creamy & Plump Mix Okonomiyaki¥988
An outrageous amount of shrimp! Goes surprisingly well with creamy egg.