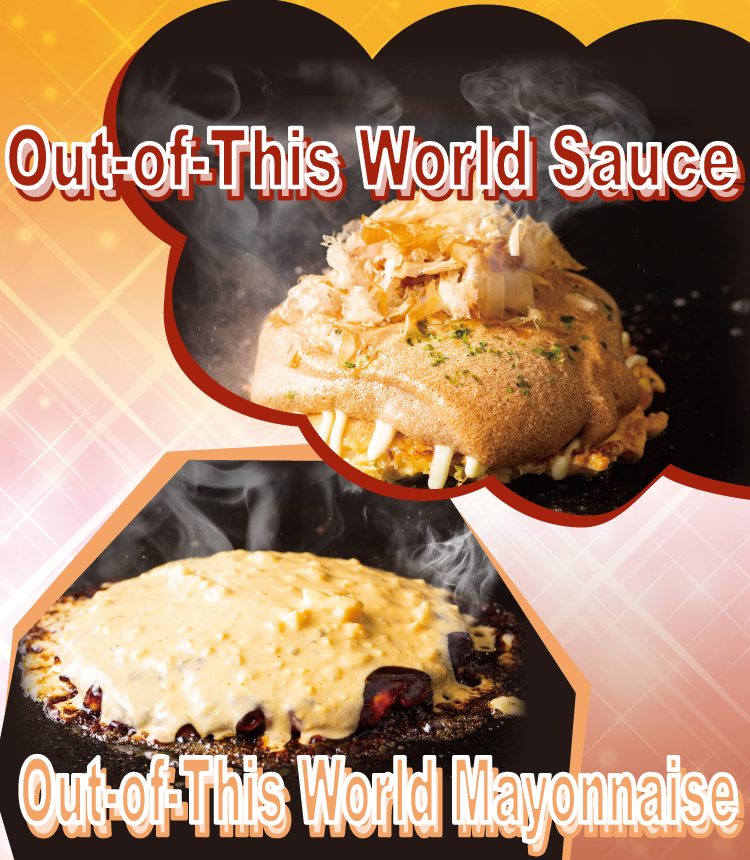 Out-of-This World Sauce & Out-of-This World Mayonnaise
Campaign period 2020/12/2-2021/03/30
Fluffy Out-of-This-World Sauce Pork Okonomiyaki¥988
An innovative pork okonomiyaki topped with a special fluffy sauce and dried bonito shavings!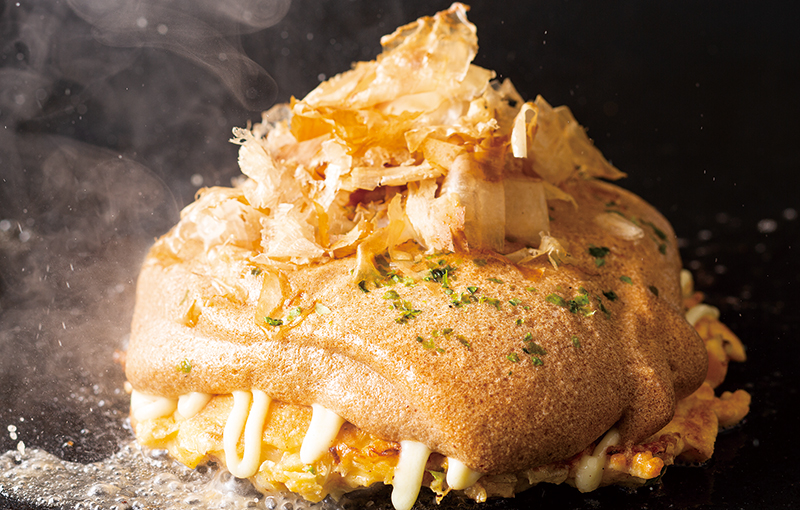 Out-of-This-World Tartar Mayonnaise Creamy Pork Okonomiyaki¥988
An exquisite pork okonomiyaki with creamy batter and plenty of Iberico pork, topped with an eggy tartar mayonnaise sauce.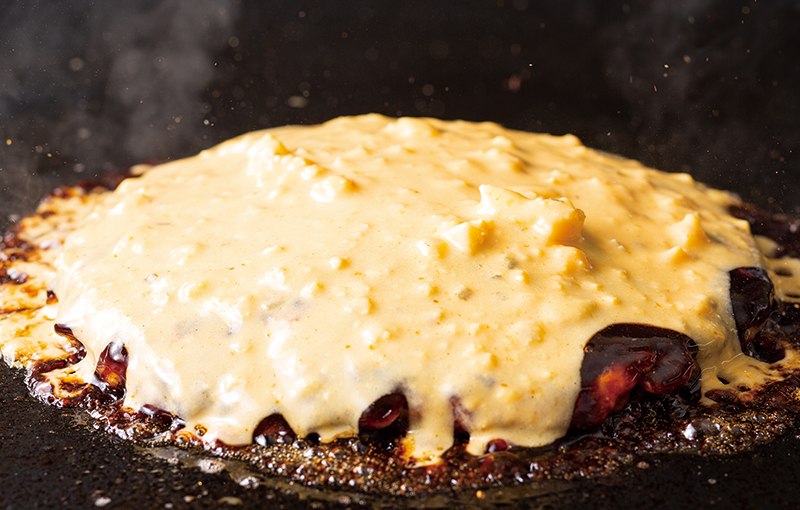 Fluffy and Creamy Pudding Pancakes¥658
Fantastic pancakes, fluffy on the outside and Dohtonbori's creamiest-ever on the inside!
Pour on a special pudding sauce that's a mixture of ice cream and caramel sauce, and enjoy!