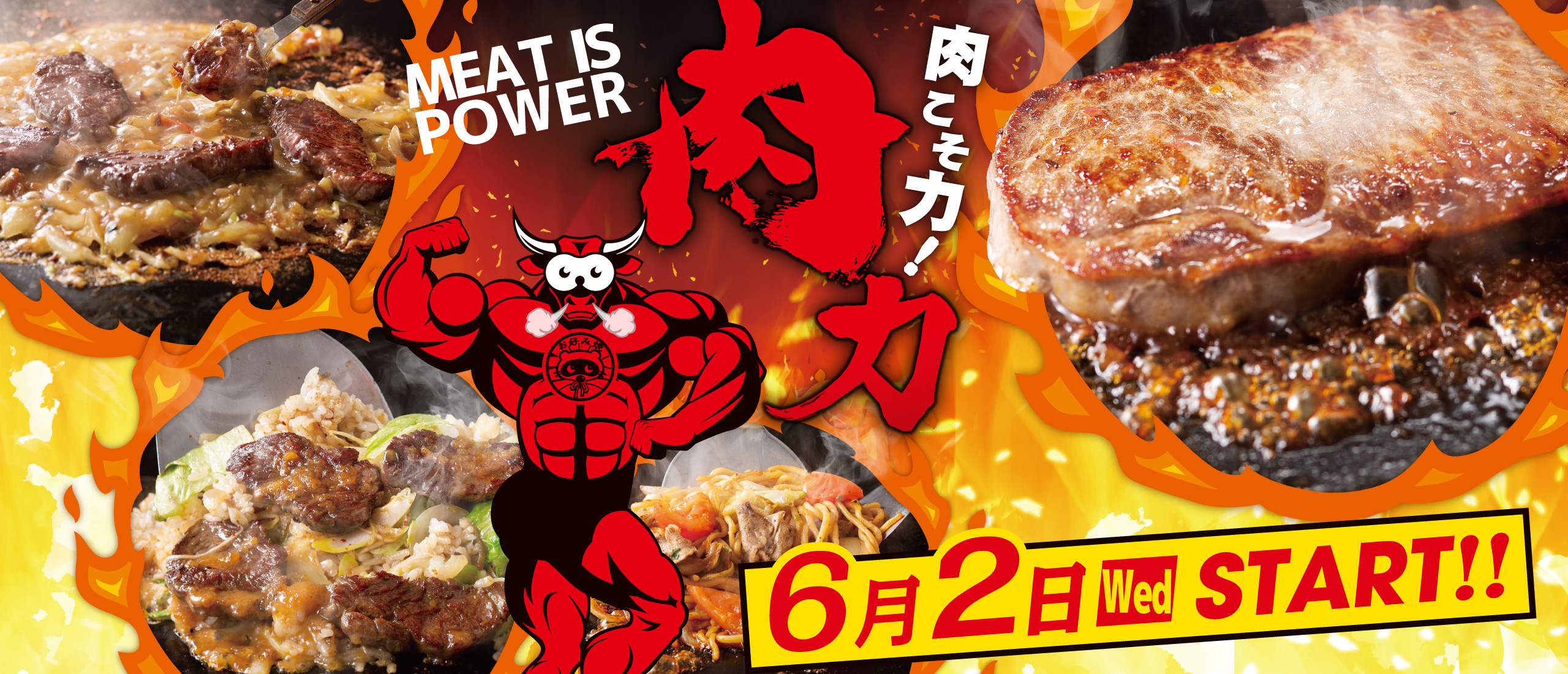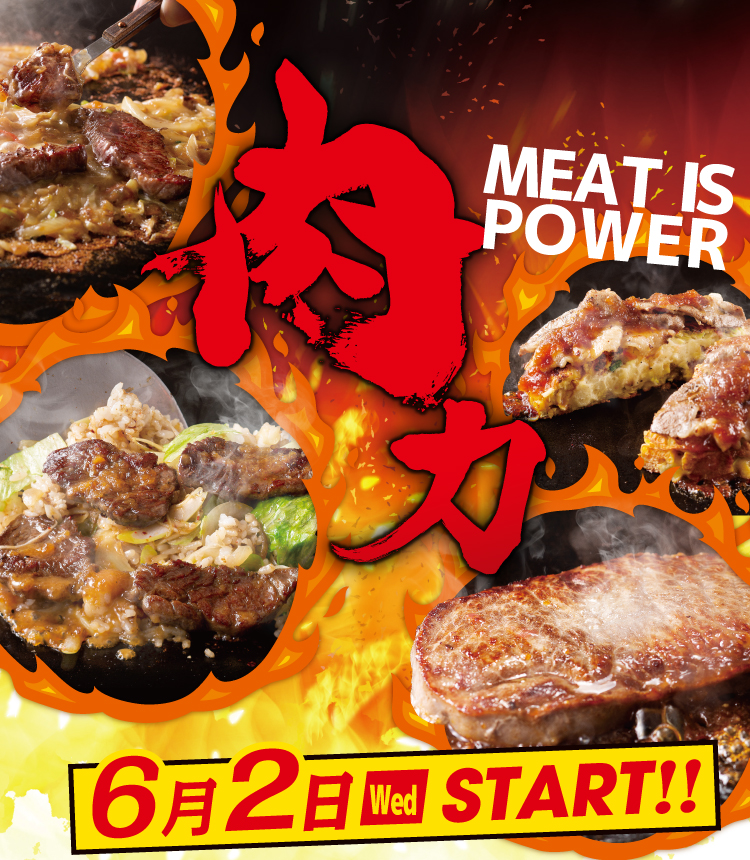 Meat is the power! Powerful menu with plenty of meat!
Campaign period 2021/06/02-2021/09/07
Sirloin Steak¥988
Sauces
Japanese Grated Radish or Garlic & Onion

*Processed by injecting beef tallow. Please heat to the center and cook well until it is not longer red before eating.

Potato Salad Beef Rib Okonomiyaki¥988
Voluminous okonomiyaki stuffed with plenty of potato salad! Topped with grilled short rib and steak sauce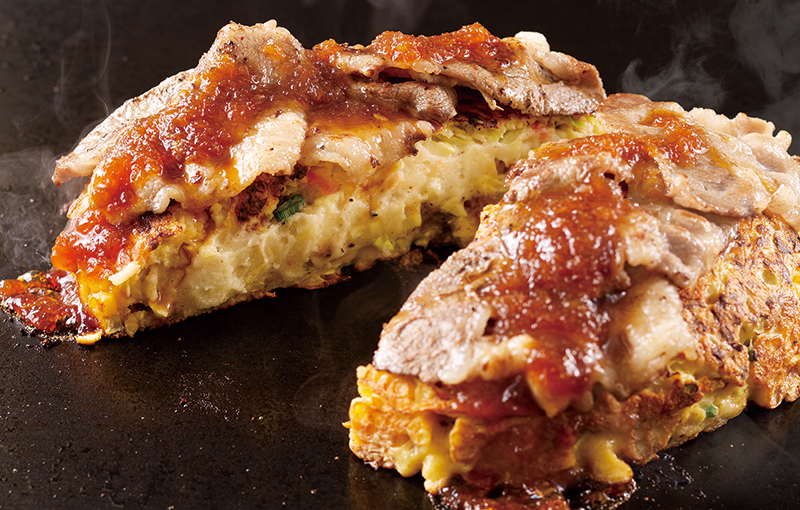 Lemon Beef Skirt Steak Monja¥988
Monja feast packed with delicious flavors of beef and vegetables! Top it with beef skirt and squeeze on lemon to your taste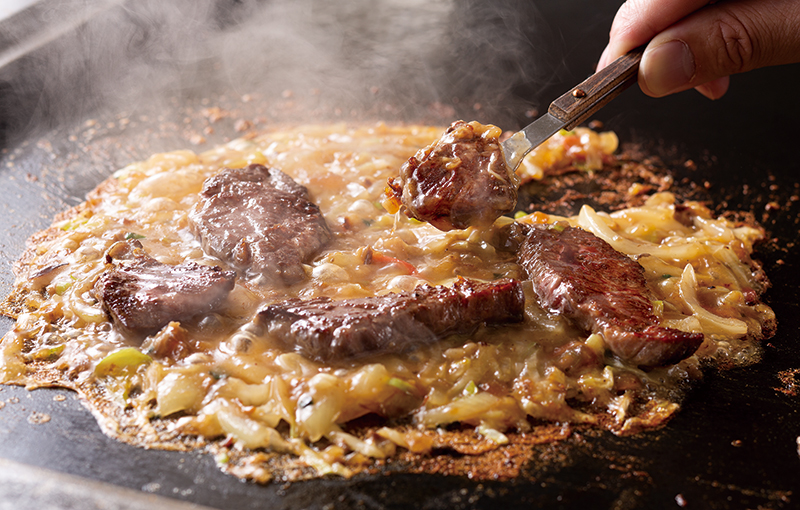 Garlic Tomato Beef Rib Yakisoba¥1,098
Yakisoba with tons of beef rib! Toss the noodles in a garlicky chunky tomato sauce and dig in!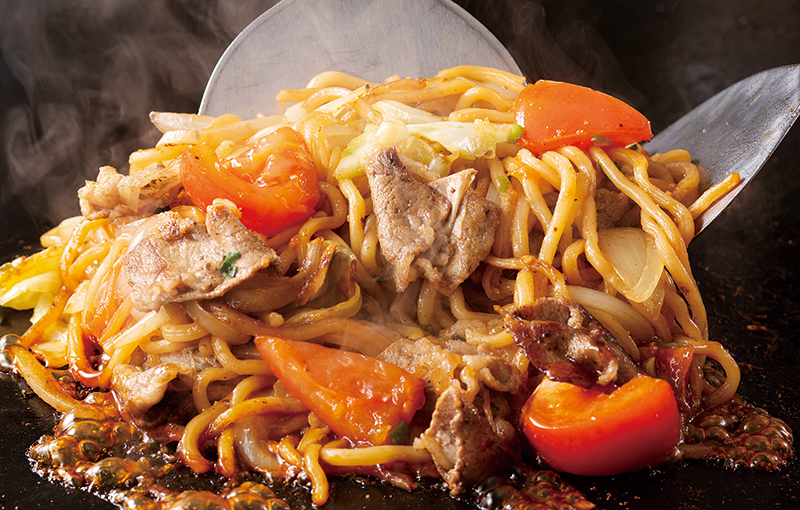 Lettuce Fried Rice with Beef Skirt Steak¥1,043
Fragrant fried rice with addictively crunchy lettuce