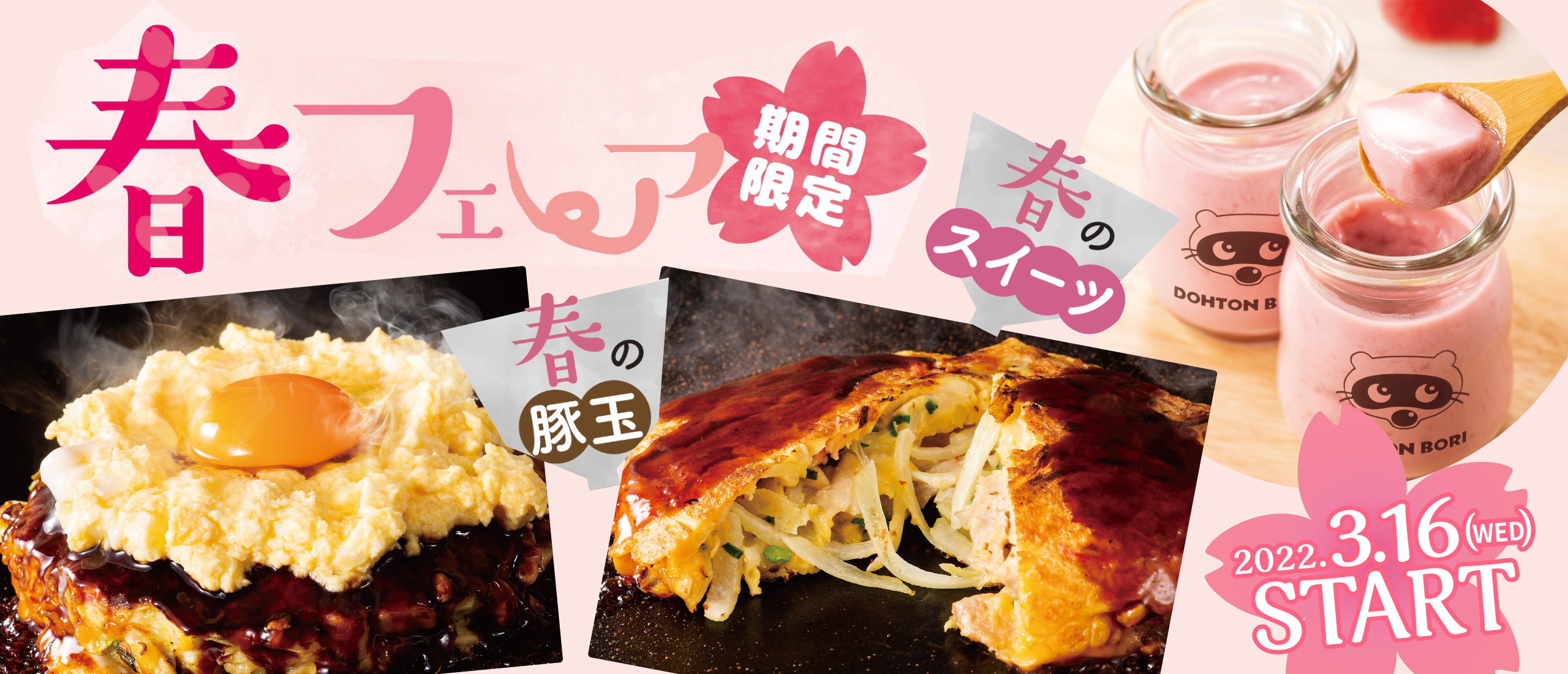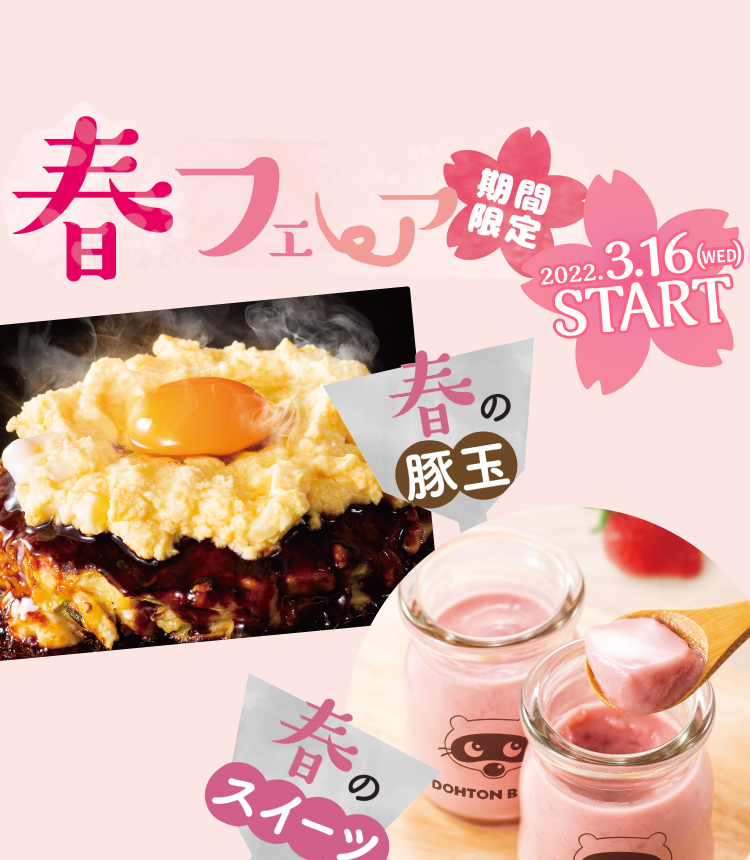 (日本語) 期間限定春フェア!春の豚玉とスイーツ【終了しました】
Campaign period 2022/03/16-2022/06/07
Spring's Teriyaki and Egg Pork Okonomiyaki¥930
Eggs on eggs! Savor the rich flavor of double the eggs with teriyaki sauce on top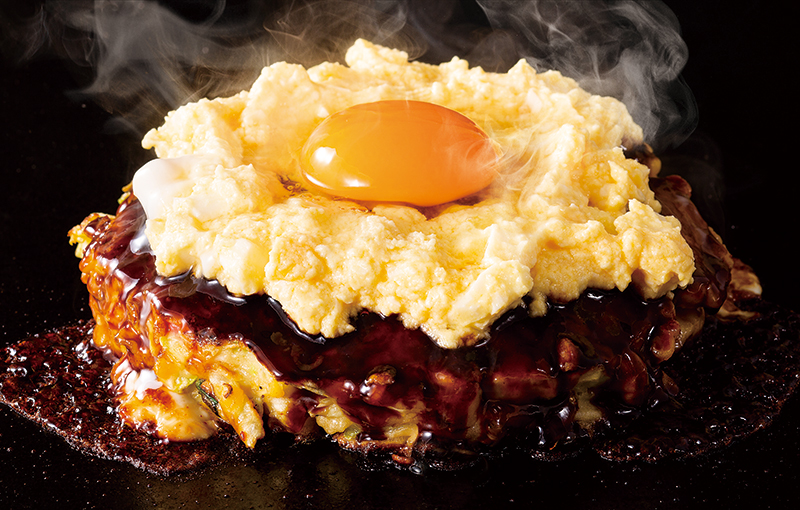 Spring's Onion-filled Pork Okonomiyaki¥850
Lots of onion for lots of tastiness! Top it generously with our signature Stamina Sauce and enjoy!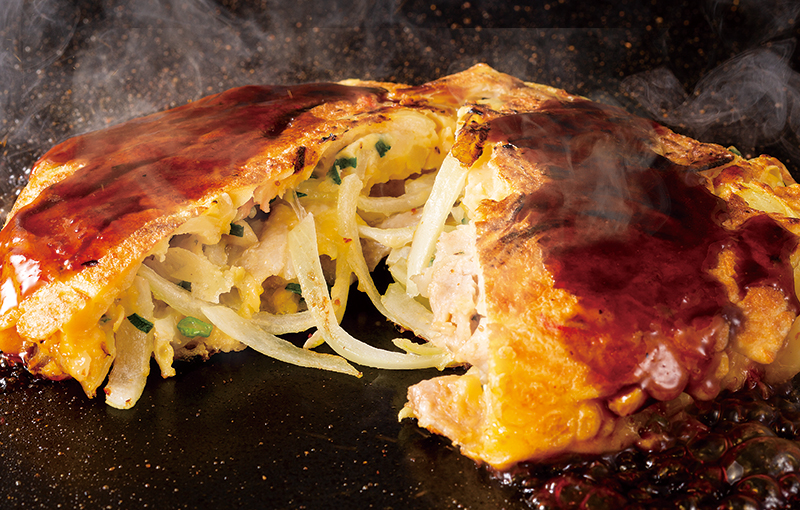 Spring's Strawberry Pudding¥300
This limited-edition spring pudding with real strawberry chunks inside floods your taste buds with the flavor and aroma of strawberries.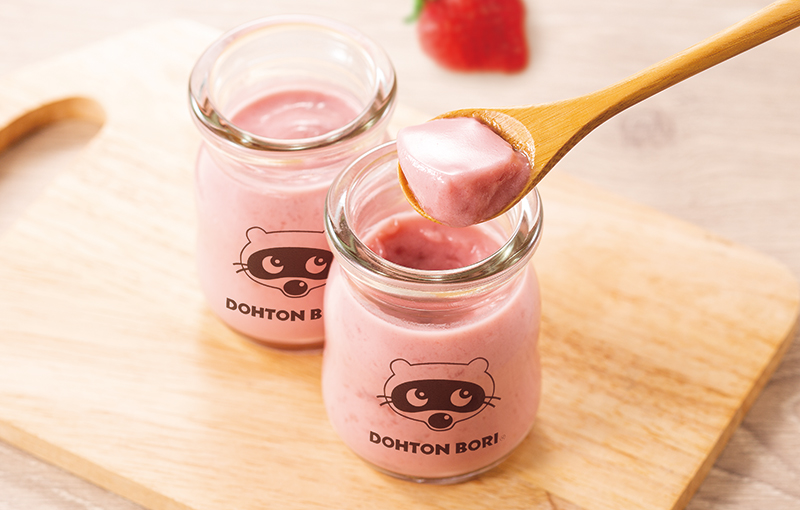 Taste of Spring Tri-color Bean Paste Wraps¥600
This spring dessert features cherry blossom bean paste in a flavorful wrapping!