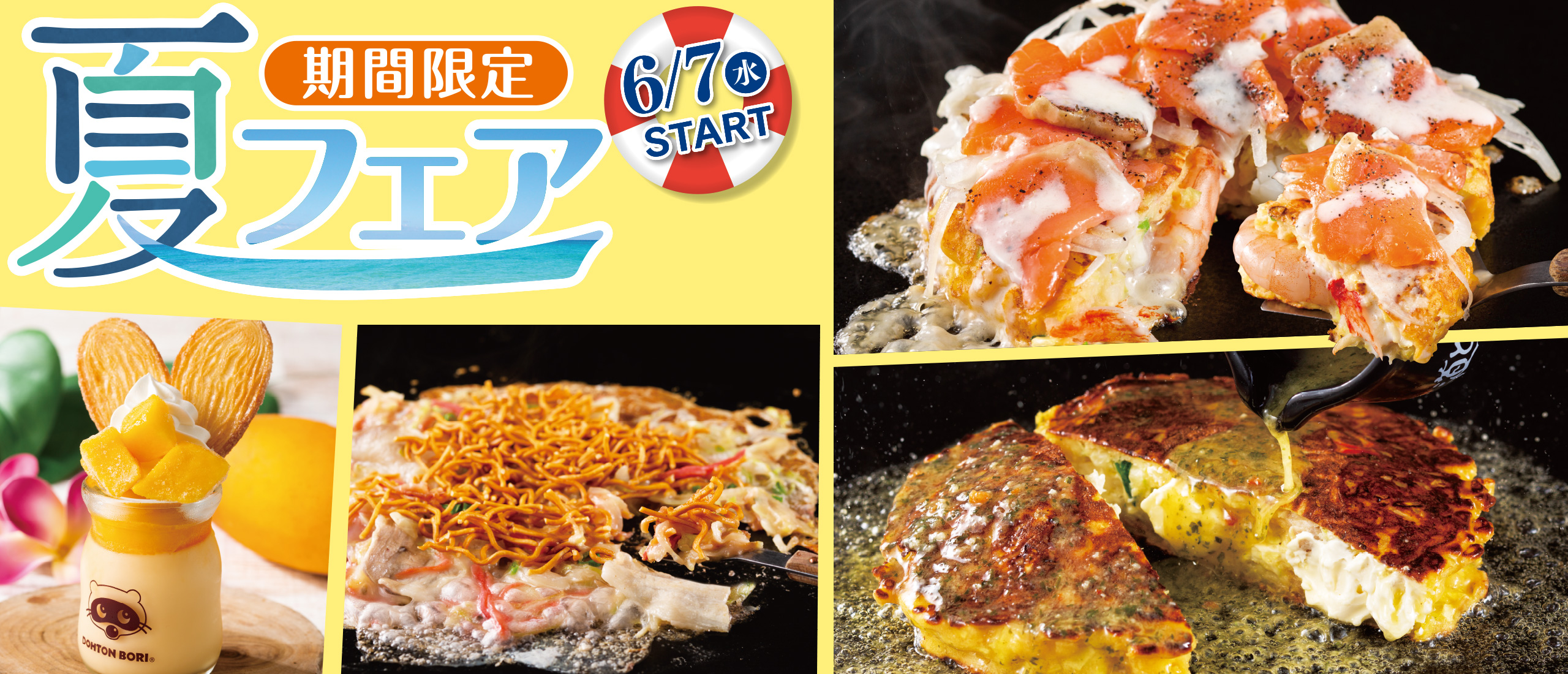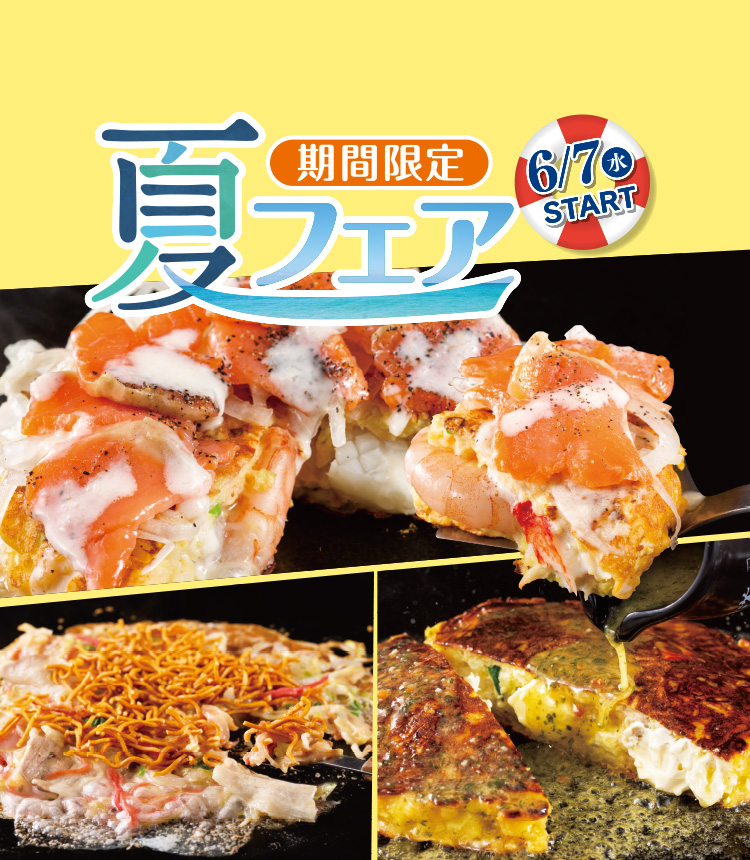 Feels like everlasting summer in Dotonbori♪ Limited time summer fair!
Campaign period 2023/06/07-
Summer Seafood Extra Mix Okonomiyaki ¥1,380
Seafood-filled top mix okonomiyaki topped with onion-salmon
Drizzled with lemon mayo sauce!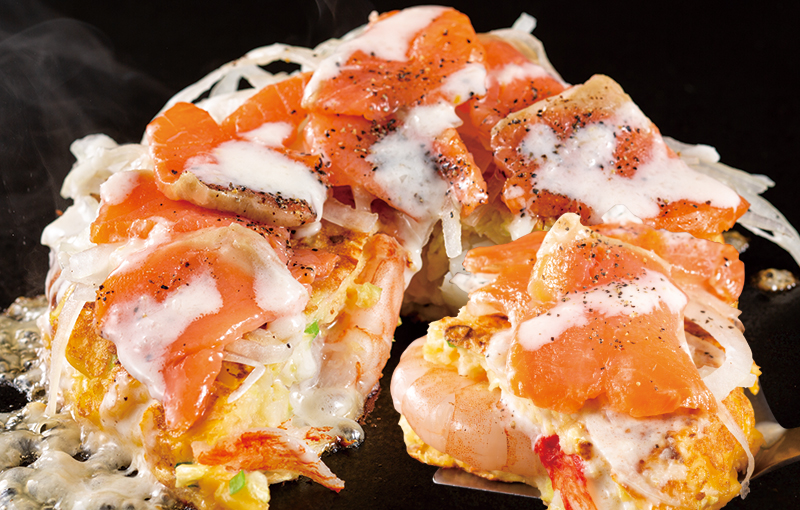 Manul cheese Pork Okonomiyaki ¥1,180
The slightly sweet okonomiyaki is filled with cream cheese!
Finally, smear the garlic butter sauce!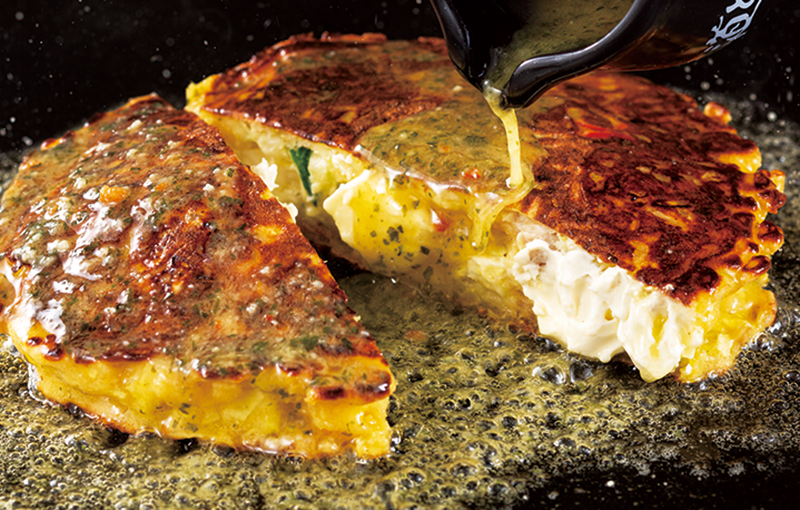 Tonkotsu Baby Star Monja ¥600
Monja in a rich pork bone broth!
Baribori baby star to finish!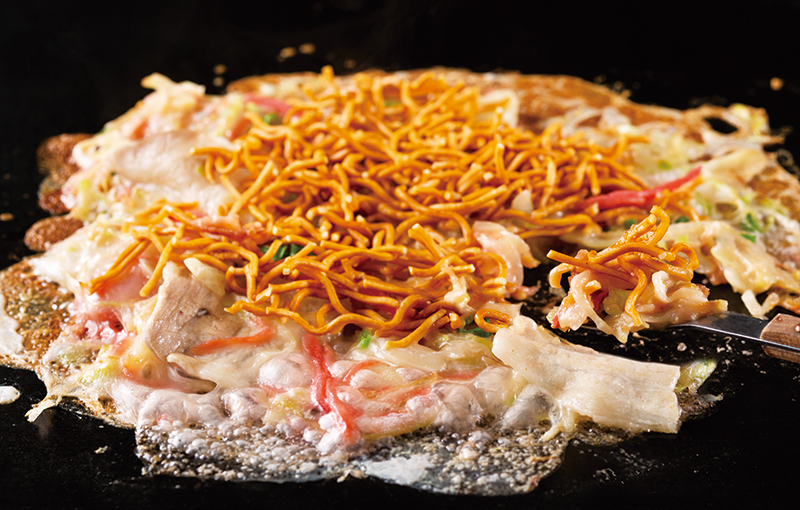 Mango pudding a la mode ¥600
Mango sherbet & chilled mango on thick pudding
A summer sweet that is refreshing and rich at the same time!