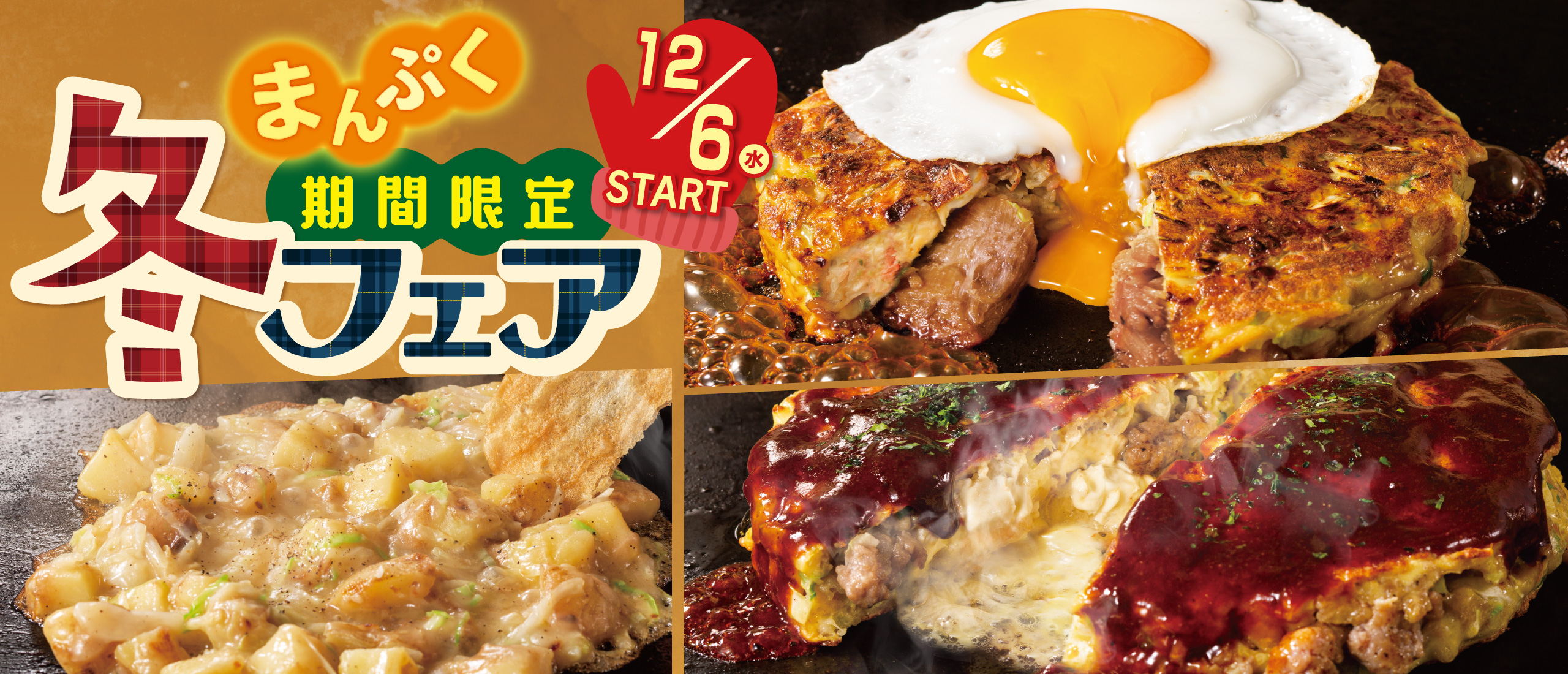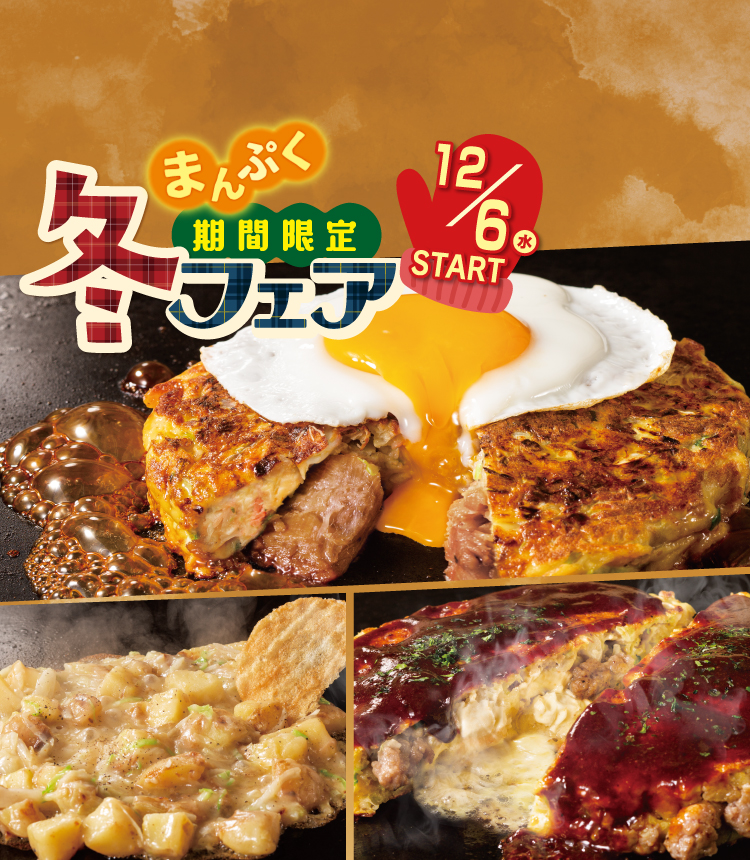 Limited time only! Winter Manpuku Fair
Campaign period 2023/12/06-
The Rock Chashu Okonomiyaki ¥1,280
About 100 grams of chashu (pork) is placed in the bowl, making it a satisfying dish! Finish with Japanese sweet sauce and a fried egg on top!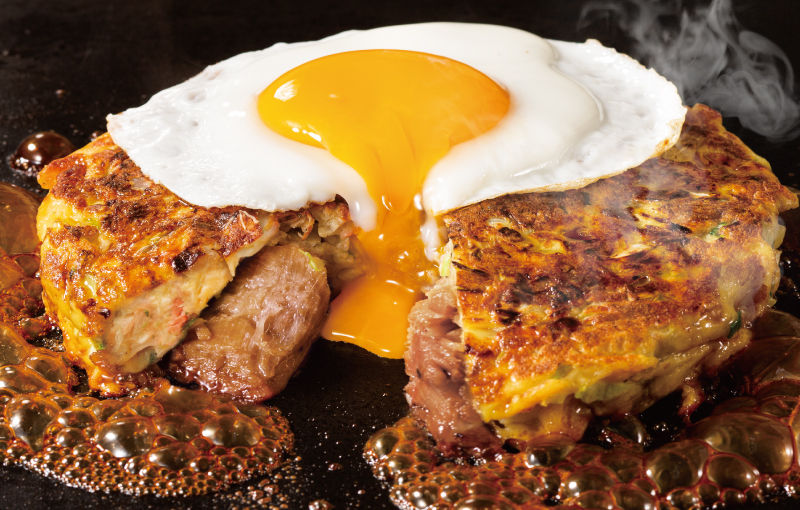 Truffle-scented Two kinds of cheese in hamburger okonomiyaki ¥1,430
Filled with cream cheese and two kinds of mixed cheese, it's like a hamburger! Okonomiyaki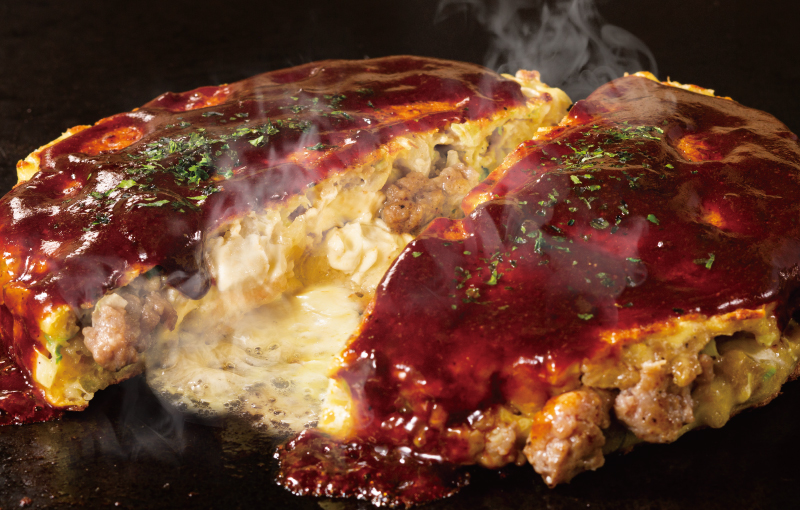 cheap snacks Potato Salted Butter MonjaYaki ¥500
Potatoes are in abundance in this monja!
Dip the fries in the batter and enjoy! Sprinkle it on!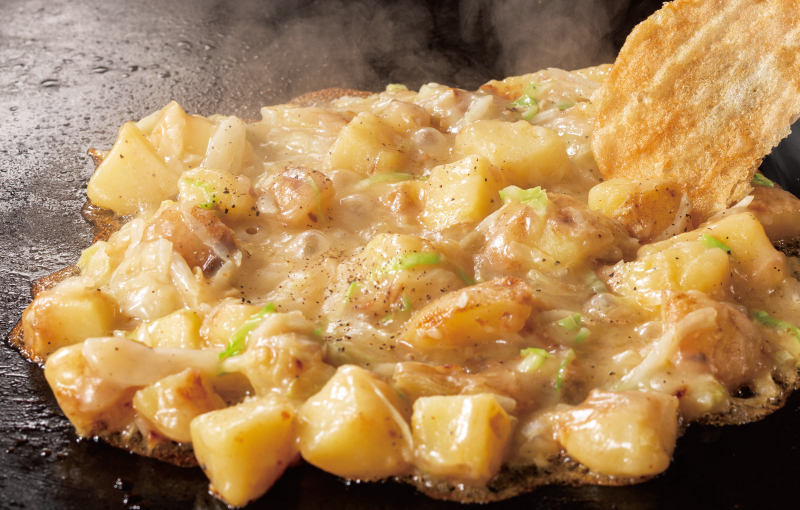 Strawberry chocolate pudding a la mode ¥600
A luxurious sweet with strawberry ice cream and plenty of chocolate sauce!