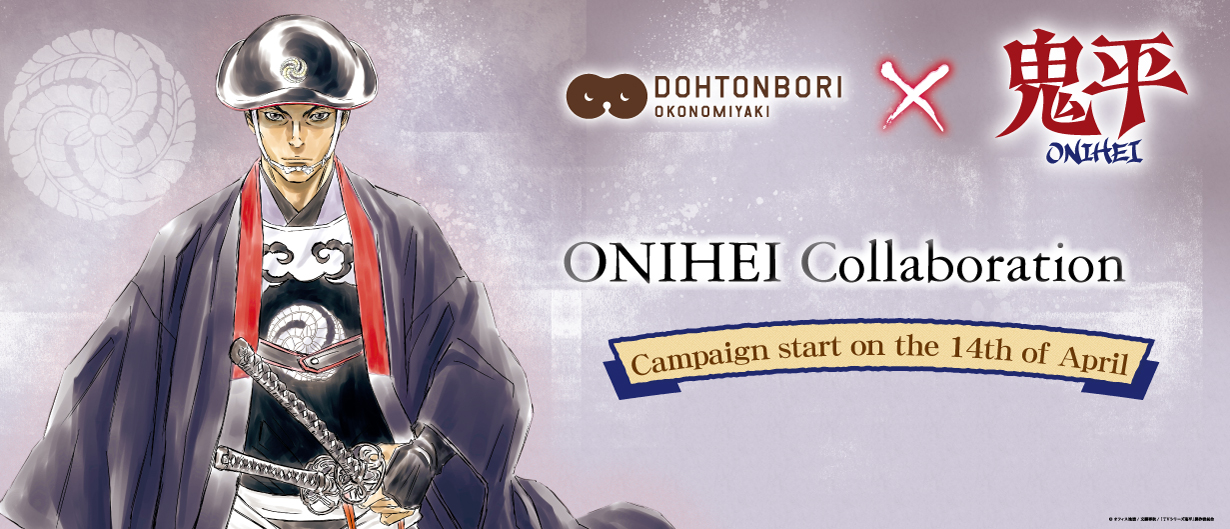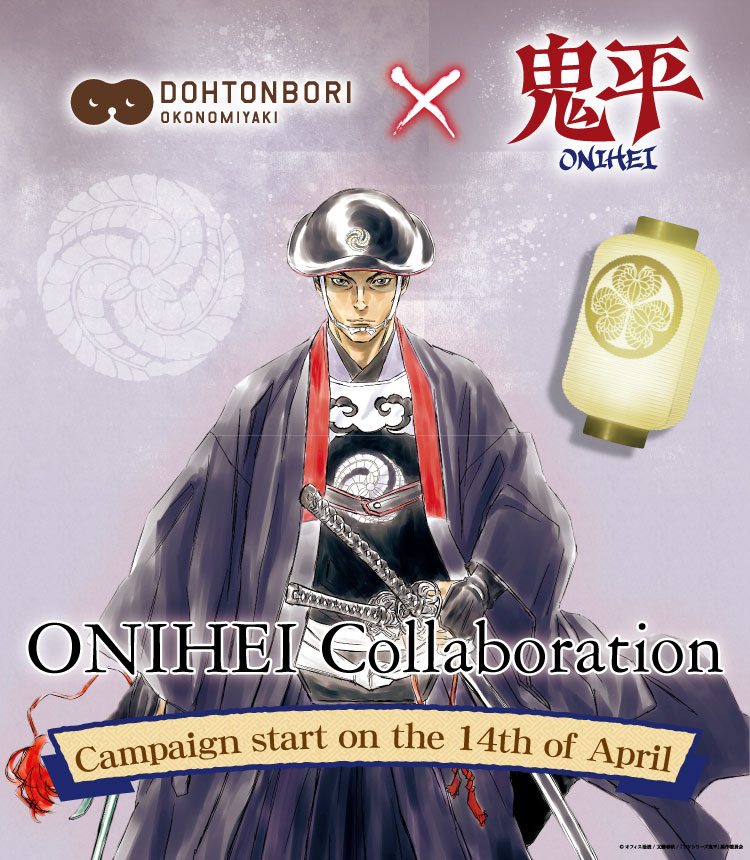 TV Animation "Onihei" Collaboration Campaign
You could get an original postcard by ordering from the limited collaboration menu!
"Okonomiyaki Dohtonbori Osaka Store" will hold a special event! From Monday, April 10, 2017, we will have a limited collaboration menu of "Onihei" a popular animated TV show, for a limited period.
Campaign period 2017/04/10 - 2017/5/14
Collaboration Menu "Oni no Heizo Okonomiyaki" ¥1,000 (Tax Excluded)
We reproduced the gamecock pot, a main dish at "Gotetsu" in the show, as okonomiyaki! Please savor it with sukiyaki stock instead of the normal okonomiyaki sauce.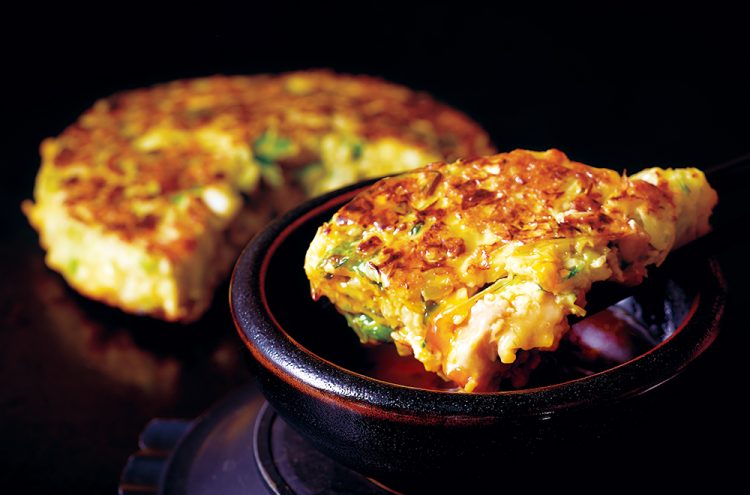 Collaboration Menu "Good-Looking Heizo Hasegawa Noodles" ¥1,000 (Tax Excluded)
It's spicy teppanyaki (grilled on a hotplate) udon noodles inspired by Oni no Heizo. Please pick your preferred spiciness for "Onioroshi," which you add to the dish last.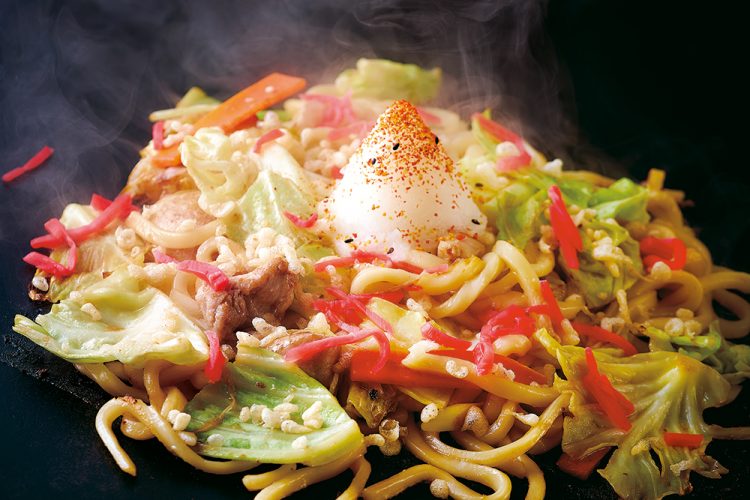 "Original Postcard" Gift! #OKONOMIYAKI
By ordering Okonomiyaki, you will get a random postcard from the three listed below!

"Original Postcard" Gift! #UDON
By ordering teppanyaki udon noodles, you will get a postcard based on the spiciness you choose!

List of campaign running stores.
Osaka